The Union Finance Minister Mr. Arun Jaitley, on February 28 gave a big boost to life insurance, health insurance and pension sectors by proposing to bring large masses under the ambit of proposed insurance and pension schemes.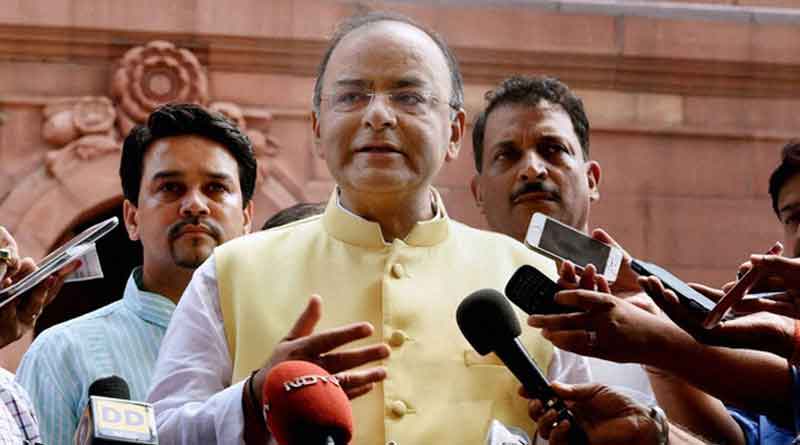 Presenting his first ever full budget in Parliament, Mr. Jaitley said, "Encouraged by the success of the Pradhan Mantri Jan Dhan Yojana, I propose to work towards creating a universal social security system for all Indians, specially the poor and the under-privileged."
Further, he said the Pradhan Mantri Suraksha Bima Yojna, a proposed social security scheme, would cover an accidental death risk for sum assured of Rs.200,000 for a nominal premium of Rs.12 per annum.
Mr. Jaitley also announced to launch a pension scheme – Atal Pension Yojana that would provide pension benefit depending on the amount contributed, and tenure of investment. The government will contribute 50% of the beneficiaries' premium under the scheme, subject to maximum of Rs 1,000 per year, for five years, in the new accounts opened before 31st December this year.
Pradhan Mantri Jeevan Jyoti Bima Yojana is the other social security scheme proposed by the finance minister which will provide death risk of Rs 200,000 to people of 18-50 years age group for an annual premium of Rs 330. The scheme will cover risk in both natural and accidental death.
In order to create a Senior Citizen Welfare Fund, the finance minister said the government would use the unclaimed deposits of around Rs. 3,000 crore in PPF (Public Provident Fund) and around Rs. 6,000 crore in EPF (Employees Provident Fund).
The fund will be used to subsidise the premium of vulnerable group such as old age pensioners, BPL (Below Poverty Line) families, and small and marginal farmers, he said.
There is something good for health insurance sector in this budget. Mr. Jaitley has announced an allocation of Rs. 33,152 crore for the sector. However, it's slightly less as compared to last year's Budget of Rs 351.63 billion.
The Budget proposes to increase tax deduction limit on premiums paid against health insurance policy. Now an individual tax payer can get tax exemption benefit up to Rs 25,000, while for senior citizens, exemption limit would be up to Rs. 30,000.
Also, deduction limit of Rs 60,000 on account of serious diseases to be incresed to Rs 80,000 for senior citizens.
The finance minister has also proposed to increase the limit on deduction by Rs. 50,000 to Rs. 150,000 on account of contribution to a pension fund and the New Pension Scheme, saying it would encourage saving habits, especially in middle-class which will result in an increase in investments.